Board Certified Physicians
We are a team of dreamers who are not easily scared of challenges. We are ready to start where others give up or do not know how to continue. We look into the roots of failure before drawing the strategy to success.
Dr Georgi Stamenov
Founder and Head of the IVF clinic at Nadezhda Hospital
---
Dr Stamenov is founder of 'Nadezhda' – one of the most modern women's health hospitals in Europe. He has been working in the field of assisted reproduction for over 18 years gaining experience in cases of most serious infertility factors, like advanced maternal age, diminished ovarian reserve, multiple IVF fails, repeated implantation failures and repeated miscarriages, severe adenomyosis and endometriosis, reproductive surgery hurdles.
Dr Lyubomir Hristov
Head of Maternity Department
---
Lyubomir Hristov, M.D. is the head of the Gynaecology Department and a specialist with extensive experience in the field of operative gynaecology and surgical techniques for preventing pregnancy loss. He is the only specialist in Bulgaria with the expertise to perform ETCO type cerclage.

Dr Kamelia Pavlova-Maslarova
Head of Pregnancy Pathology Unit
---
Kameliya Pavlova, M.D. is a specialist with solid expertise in obstetrics, pregnancy monitoring and women's preventive health care. Most of her professional experience was gained in Germany, where she completed specialized courses in minimally invasive surgery – laparoscopy, hysteroscopy; breast ultrasonography; foetal morphology.

Dr Kristina Chacheva
Head of Prenatal diagnosis and fetal therapy Department
---
Dr Kristina Chacheva is a leading specialist in prenatal diagnosis and fetal therapy in Bulgaria. She works and specializes in one of the largest centers for prenatal diagnosis and therapy in Europe. Part of her work is also related to the performance of intrauterine operations, thanks to which many babies get a chance for life.
Dr Anatolii Krastev
Manager of Nadezhda Medical Center
---
Dr Anatolii Krastev is the head of the Maternity Department of Nadezhda Hospital and the manager of the Nadezhda Medical Centre in Paradise Centre. He is a graduate in medicine, class of 1995 at the Medical University of Pleven. Subsequently, he was conferred a specialty in obstetrics and gynaecology. He has a recognized qualification in […]

Dr Detelina Stoichkova
Head of Neonatology Department
---
Dr Detelina Stoichkova is a proven specialist with years of experience in caring for the youngest patients – babies. She heads the Neonatology Department, which provides care for healthy newborns and high-risk extremely low weight newborns.
Dr Iva Sarbyanova
Head of AICD
---
Dr Iva Sarbyanova is an anaesthesiologist-resuscitator with over 20 years of experience behind her. Her professional interests focus on intensive care in respect of pregnancy complications, resuscitation complications related to assisted reproduction methods, and antibiotic prophylaxis and therapy.
Dr Mila Petrova
Head of Medical oncology clinic
---
Dr Mila Petrova has been working and developing her skills in oncology for 15 years. Since 2021, she has been the head of the Medical Oncology Clinic at Nadezhda. Over a very short time period, she has proven over time to be an integral and an essential part of the hospital's structure.

Assoc. Prof. Georgi Grigorov
Head of Surgery Depatment
---
Assoc. Prof. Grigorov is the Head of the Surgery Department and a specialist with more than 30 years of experience in the field of general, abdominal, thoracic, and vascular surgery. He specializes in laparoscopic abdominal and colorectal surgery, and in the application of laser therapy in proctology.

Dr Boyan Pavlov
Head of Diagnostic Imaging Department
---
Dr Boyan Pavlov is the Head of Diagnostic Imaging Department at Nadezhda Hospital and a proven specialist with over 30 years of experience in the field of diagnostic imaging with a focus on MRI and CT.
MPharm Mariyana Eneva
Head of Hosiptal Pharmacy
---
Master of Pharmacy Eneva jointly with her team за for the first time in Bulgaria created a sector for counseling and pharmaceutical care of oncology patients receiving oral chemotherapy. With her professional expertise, the first Bulgarian software for the preparation of individual chemotherapy doses was developed.
Dr Polya Penkova
Head of Clinical lab
---
Dr Polya Penkova has extensive experience and solid expertise in the field of haematology, endocrinology, tumour markers, laboratory tests in prenatal diagnostics. Her daily practice is also related to work within clinical trials jointly with the team of the Medical Oncology Clinic of Nadezhda.
Prof. Savina Hadzhidekova, MD, PhD
Head of Genetics lab
---
Prof. Hadzhidekova is the head of the Genetic Laboratory at Nadezhda Hospital and of the Medical Genetics Department at Sofia Medical University. Her scientific interests are in the field of genetics of reproduction and infertility, congenital anomalies, oncogenomics, etc.

Dr Daniela Dimova
Head of Histopathology lab
---
Dr Daniela Dimova is one of the initiators of the development of liquid-based cytology in Bulgaria, certified to work with the method. Her main interests are in the field of oncogynaecological pathology, precancer and cervical cancer, placental disorders, liquid-based cytology.
Prof. Zlatko Kalvachev, Doctor of Medical Science
Head of Virology lab
---
Prof. Kalvachev is an established specialist with extensive scientific expertise and professional experience with a focus on rapid viral and rickettsial diagnostics; pathogenesis of diseases caused by viruses and rickettsiae; antiviral therapy; new viruses, etc.

Dr Bilyana Hristova
Head of Microbiology lab
---
Dr Biliyana Hristova has over 20 years of experience in the field of Clinical Microbiology. She gained her professional experience and specialty in Clinical Microbiology at St. Ekaterina University Hospital. She is a member of Bulgarian Association of Microbiologists and European Association of Clinical Microbiology and Infectious Diseases.
Assoc. Prof. Dr D. Baltadzhieva, MD, PhD
Head of Immunology Lab
---
Assoc. Prof. Baltadzhieva is an immunologist with vast scientific expertise and solid experience in the field of research for diagnosis and control of immunotherapy in patients with reproductive disorders; autoimmune diseases and pregnancy; congenital and acquired immunodeficiency conditions.
Stefka Nikolova
chief senior embryologist, Head of Embryology lab
---
Stefka Nikolova is the Chief Clinical Embryologist at Nadezhda Reproductive Medical Center – Sofia and the responsible person of the Medical Center of Assisted Reproduction at EAMS. Since 2014, she is a certified Senior Clinical Embryologist at ESHRE. She is a member of CNR (Committee of National Representative) for Bulgaria at ESHRE.

Denitsa Velikova
biologist, Head of Andrology lab
---
Denitsa Velikova graduated from the Faculty of Biology of Sofia University with a degree in Biotechnology and Master's Degree in Industrial Biotechnology. She worked as a microbiologist for two years. In 2008, she joined the team of Andrology Laboratory of Nadezhda Reproductive Health Center. She has completed numerous courses and she has had specialized training in the field of reproductive medicine. She is a member of ESHRE.
We are a team of bright professionals, united by a common cause – to help you embrace your dream child. We believe that your treatment is a quest we must conquer together with you. That is why we take the time to explain every detail and analyse every aspect together. And again, together, we draw the strategy that would lead us to your victory.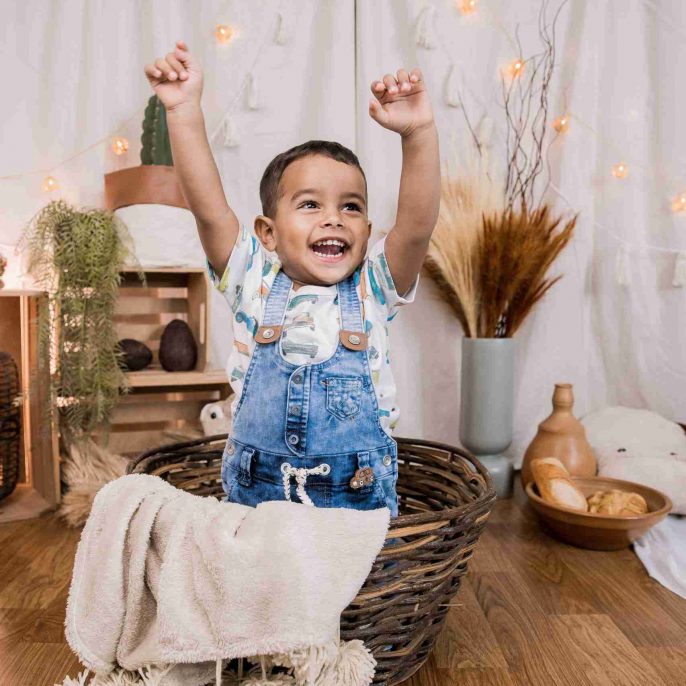 The core of Nadezhda is a team of established medical professionals brought together by a common cause. We achieve more because we work as a team. Always.
We are a team of dreamers who are not scared of challenges – we could not share your most happy moments of conception and the birth of a child or your darkest hours of fear for your health and your loved ones if we were not ready to stand by you and your family in times of trial.

We have been building Nadezhda not as just another hospital but as a place with a mission – to give you and your loved ones the best care you deserve!
Krasna polyana
Paradise Center
Krasna polyana
Paradise Center