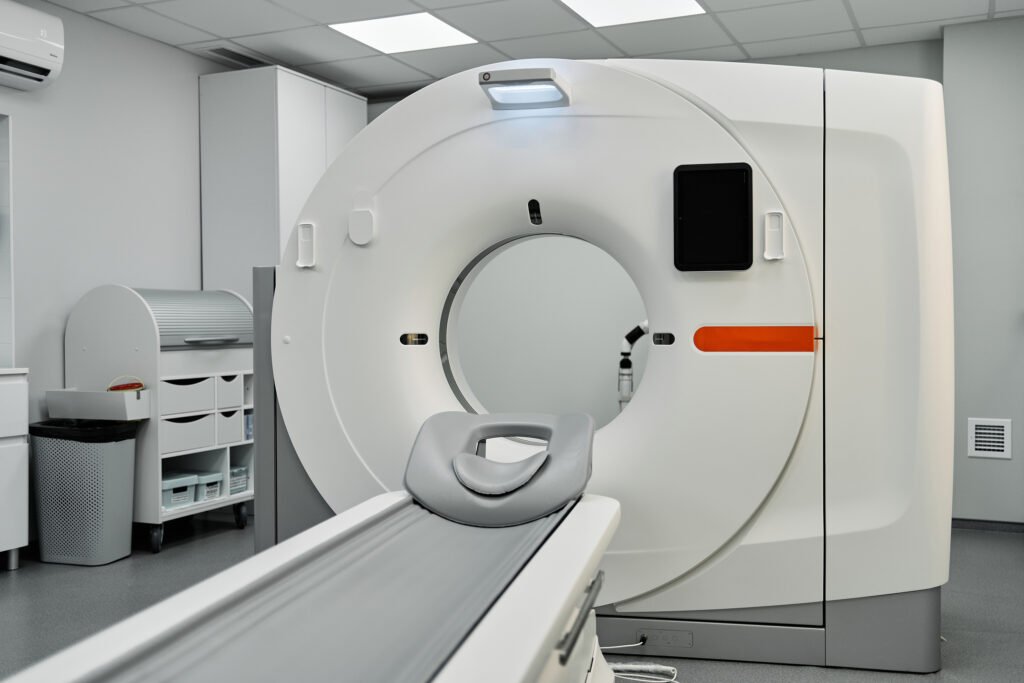 The Imaging Diagnostics Department is a key unit for Nadezhda Hospital, meeting the needs of patients from all sectors and departments for a wide range of imaging tests – all types of X-ray examinations, computed tomography, mammography, echomammography, abdominal ultrasound, and osteodensitometry. 
Preventive and diagnostic
examinations
The physicians working in the department are highly experienced and have a narrow specialization in the field of prevention and diagnosis of various types of oncologic diseases, including breast cancer, lung cancer, malignant neoplasms of the gastrointestinal tract, genitourinary system, etc. Each imaging study is performed after the patient has provided prior informed consent about its specifics as well as the potential risks (if any) associated with it.  The images are interpreted by the physician who has performed the test, and the results are discussed with the referring physician.  Patients from all over the country are consulted
All images are fully digitised, and the equipment is highly specialised with the ability to reduce radiation dose by up to 50%.
All tests performed at the department are processed, distributed and archived using a PACS system that allows continuous access to previous tests and benchmarking. The organisation of the storage of images and results is based on the principle of the so-called 'patient record', which contains all available information from imaging tests performed in the department or submitted for consultation. 
The department works with the National Health Insurance Fund and for each X-ray test it is desirable that the patient is consulted and referred to the department in advance by his/her attending physician.
Please note that the performance of certain tests requires specific preparation. Information about this will be available from your referring physician or from our administrator at the Registry Office when you make an appointment for the respective procedure. For tests where anaesthesia is administered, preliminary laboratory tests are required, as well as a mandatory consultation with an anaesthetist.
It is advisable to bring previous test results with you on the day of the test if you have had them performed elsewhere.
Diagnostic imaging specialists