This minimally invasive technique allows for a quick and precise diagnosis of conditions in which ultrasound or gynaecological examination are not informative enough. By office hysteroscopy, we can find and treat small polyps, fine adhesions, uterine cavity defects, retained products of conception after abortion, endometriosis lesions, or we can make a biopsy when cancer or other pathology is suspected.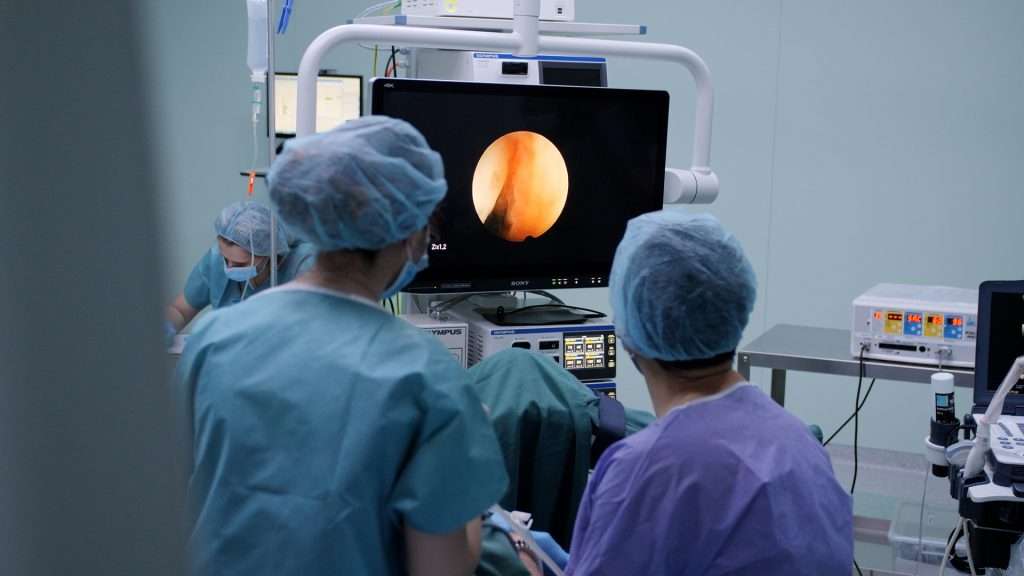 The development of office hysteroscopy started in 1980 with the invention of the first special device used to visualise the uterine cavity by an optical telescope, called a hysteroscope.
In 1997, the method was enhanced with the invention of a new device, which could be used not only for inspection but for surgical treatment too. The first specialist who combined the two kinds of procedures into the single 'See and Treat' one was Prof. Stefano Bettocchi in Italy.
The procedure started to gain popularity even 20 years ago, mainly for small surgical interventions, such as removing polyps, small myomas, or septums.
In the last decade, many new instruments and devices for office hysteroscopy became available, including medical laser, which allowed the performing of a vast array of procedures.
Office hysteroscopy can now solve virtually every uterine pathology with the existing modern instruments.
Advantages of
office
hysteroscopy
Laser office hysteroscopy