The endoscopy unit of Nadezhda is located on level -1 and is furnished with the latest generation equipment for performing diagnostic and therapeutic endoscopic procedures. The procedures are performed by Ivan Tsvetanski, M.D., – a specialist with many years of experience in endoscopic surgery.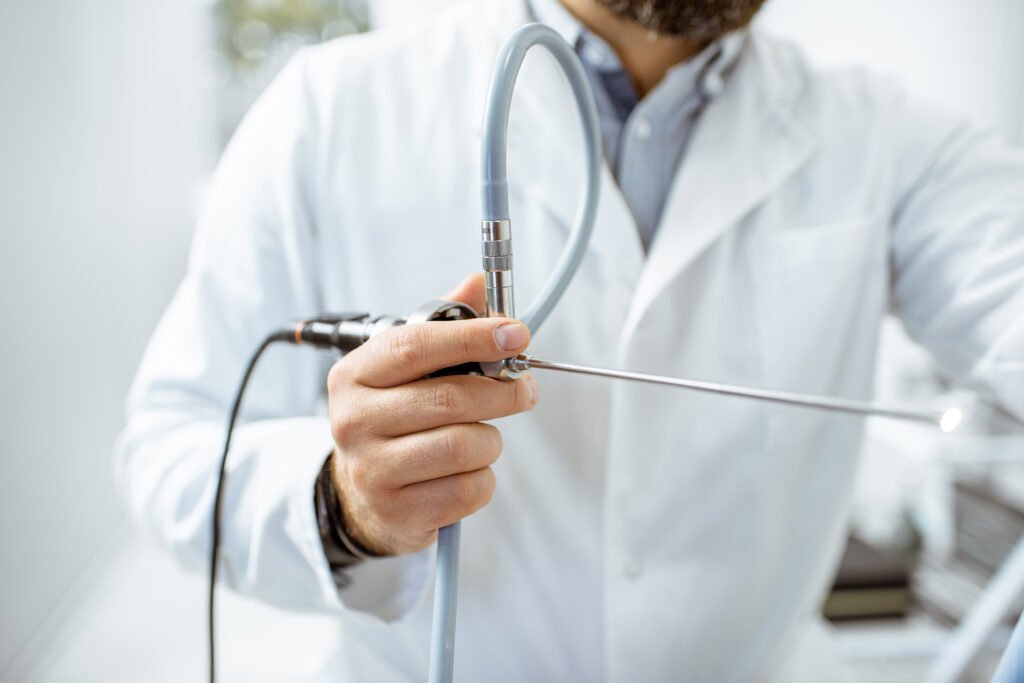 Endoscopy is a standard technique for evaluation of the upper part of the gastrointestinal tract (esophagus, stomach, duodenum) or of the lower part of the digestive system (rectum, colon, terminal segment of the small intestine), so they are also called upper endoscopy (fibrogastroscopy) and lower endoscopy (fibrocolonoscopy).
When
is endoscopy recommended?
Endoscopic procedures are an indispensable element of the diagnostic clarification of a number of intra-abdominal diseases (especially oncologic and inflammatory). Your attending physician – gastroenterologist or surgeon – will assess whether you have indications for such an examination.
The most frequent reasons for performing a colonoscopy are:
The most frequent reasons for performing a gastroscopy are:
Major, medium and minor surgeries
Admission to Surgery Department
Stay at the Surgery Department