The andrology lab at Nadezhda Hospital specialises in the processing, analysis and preparation of male gametes for in vitro fertilisation.
Booking an appointment for the Andrology lab is possible via the call centre or in-person at the Hospital Registration desk.
Since male factor accounts for almost 30 to 50% of infertility cases, methods for assessing the quality of spermatozoa and their additional processing when needed are of crucial importance.
01
Semen analysis
The andrology lab at Nadezhda Hospital offers the standard male fertility assessment, which is semen analysis. It evaluates basic parameters like sperm count, progressive motility, and the shape and size of the sperm cells (morphology). It is possible that a particular patient has normal semen analysis results, and nevertheless, the desired pregnancy would not occur. In such cases, it is recommended that additional tests are done, such as extended semen analysis, including sperm morphology by Krueger's strict criteria. At the discretion of the treating fertility consultant, several advanced male fertility tests can be assigned, such as an SDI-test, HALО-test, antisperm antibodies test, sperm viability test, WBC count in semen, and semen antioxidant test.
02
Sperm preparation for ART
Sperm preparation for fertilisation with the methods of assisted reproduction (intrauterine insemination, IVF, ICSI) can involve various techniques at the recommendation of the fertility specialist and the team of the Andrology lab. These can include density gradient centrifugation, swim-up, following density gradient centrifugation, and MACS, among others. Additional processing of spermatozoa also includes their preparation for freezing, which is a procedure performed in specific indications such as fertility preservation for social reasons or before cancer treatment or freezing and storage of spermatozoa for future IVF attempts.
03
Team
The team of the Andrology lab is constantly evolving to be in line with the current advances in modern reproductive medicine. They attend scientific conferences, follow up with the newest research, and have memberships in the most significant international expert organisations in assisted reproduction – ESHRE (The European Society of Human Reproduction and Embryology) and ASRM (The American Society or Reproductive Medicine). 
You can acces your lab test results here: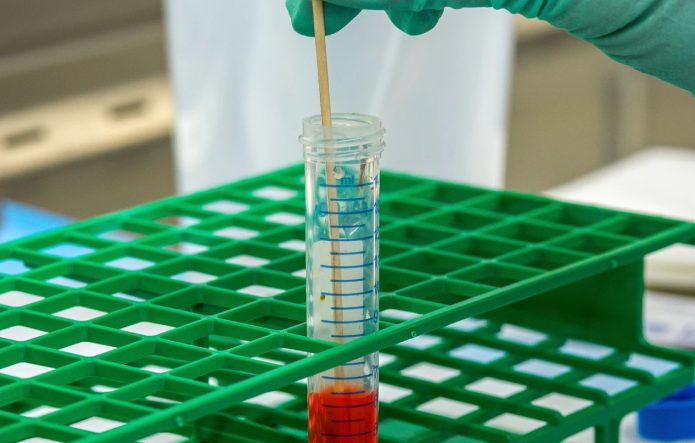 Specialised procedures - sperm