For the fertility consultant to make a good decision about the individual treatment strategy for each couple, it is necessary to check and follow up on several tests. Semen analysis is usually the first test assigned to check for fertility issues with the male partner. In more than one-third of infertile couples, male factor is the underlying cause of difficulty conceiving.
Semen analysis provides information about the number and quality of spermatozoa.
After assessing the test results, the fertility consultant and the specialists from the andrology lab can conclude whether spontaneous conception can occur or poor semen parameters could be responsible for infertility.
We recommend that you do the semen analysis in the fertility clinic you have chosen for your treatment.
What to do before
semen
analysis?
NB! The results of all your semen analysis tests done at our Andrology lab are available in your online hospital profile, which you can access anytime using your user ID and password provided by the Registration desk.
Semen samples are collected by masturbation in dedicated collection rooms. These are located next to the Andrology lab and are connected with it.
Before producing the ejaculate, you must wash your hands and genitals.
The material is collected in a sterile container and is handed over to a biologist from the Andrology lab.
Semen analysis is performed by specially trained biologists, who observe strict processing and analysis procedures to guarantee correct results.
The key parameters assessed are:
Normal parameters can vary across different laboratories and individual semen analysis tests (spermatogenesis is a continuous process, taking up to 72-78 days to complete).
Krueger's
strict morphology analysis
In this test, sperm are stained by a special method. Staining allows a more precise evaluation of sperm defects. The preparation is then evaluated under a microscope, and spermatozoa are described into different categories depending on whether they have normal morphology or the type of defects they exhibit.
Most frequent diagnoses or, what can I see in the analysis
results
Results of standard semen analysis take one business day, while Krueger's strict morphology test is ready in two business days. All test results are accessible online via your hospital profile. If you have questions, you can contact the team of Andrology lab in Office 9 every business day between 8:00 and 18:00.
If the results are bad the first piece of advice is to repeat the analysis after some time to follow up if the results will be confirmed. The bad results may reflect a temporary state of things. Semen parameters tend to vary to some extent. Sometimes bad results can be caused by an unknown side factor that temporarily affects the parameters analysed.
You can acces your lab test results here: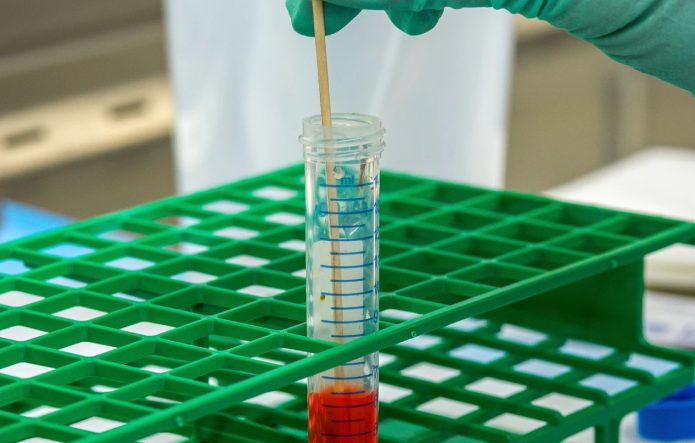 Assisted reproduction technology