The clinical lab at Nadezhda hospital holds the highest 3rd level of competency. It operates 24/7, providing a broad spectrum of tests for prophylaxis, diagnosis and screening of various diseases, and monitoring inpatient care for patients of all departments. The full scope of lab services is also available to the patients of the IVF unit and Nadezhda Medical centre at Paradise Center.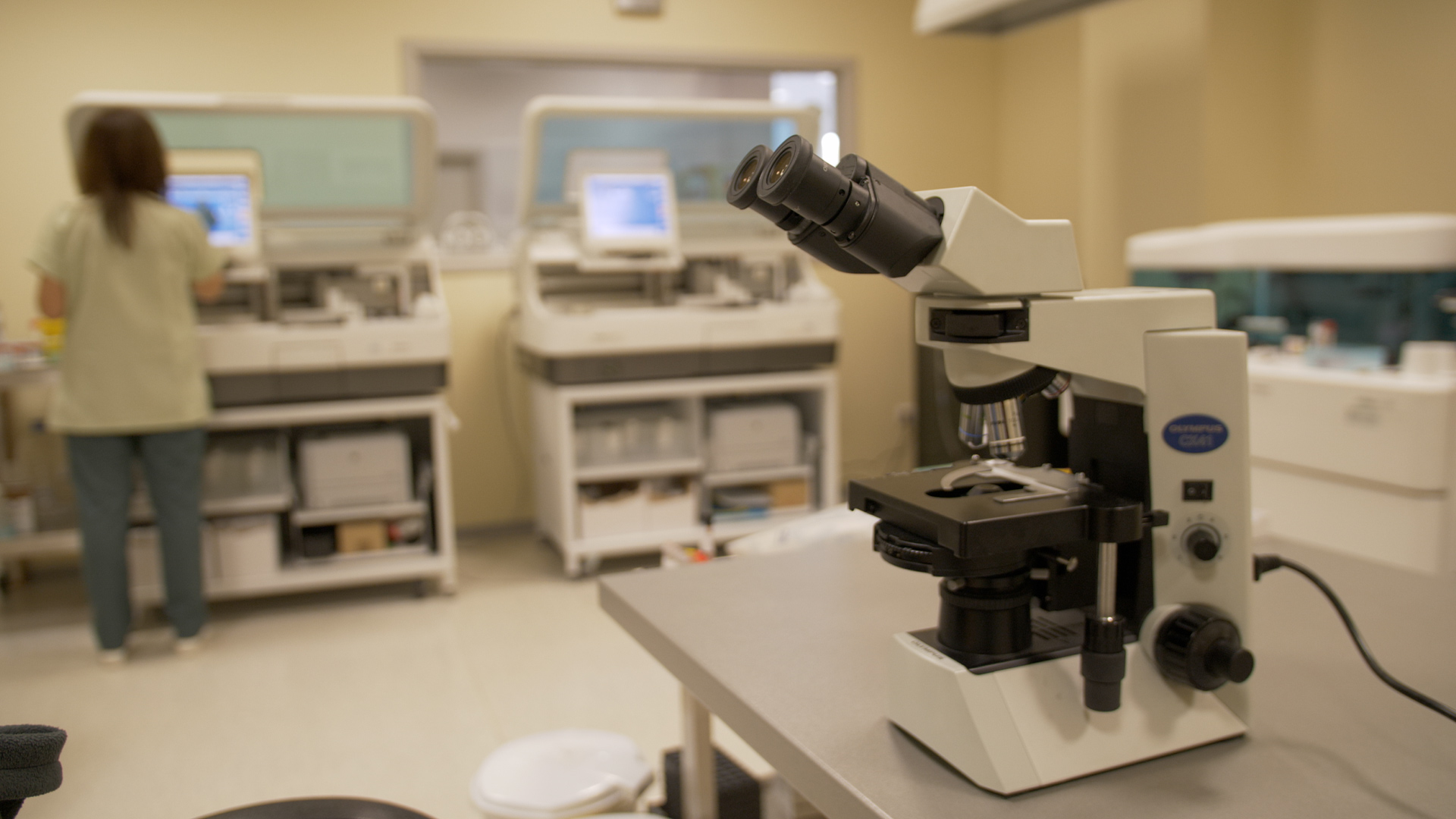 Besides routine analyses for the operational needs of the hospital departments, the lab offers various tests related to the diagnosis and treatment of reproductive medicine and medical oncology cases.
The lab team consists of highly motivated staff with vast experience and qualifications who strive to provide fast and reliable services to the patients of Nadezhda hospital.
01
Prices
Many tests are included in the hospital inpatient stay price or as part of medical bundles, and the patients need not pay per test. Some tests are covered by public funds through the National health insurance fund and the state fund for Assisted reproduction or by private health insurance funds. Tests of hospitalised patients that are part of the clinical pathways are not charged. An up to date price list and information on the tests offered at Nadezhda hospital can be found HERE.
02
Payment
You can pay for your tests at the Cashier's desk or online via your patient profile. You can access your patient profile from the hospital website via the Online services menu. The login credentials for patients (user ID and password) are provided in person at the hospital: www.nadezhdahospital.com – Profile – Login.
If you do not have the login details for your online profile, please get in touch with the Registration desk for assistance.
Requirements
for patients before lab tests
Most lab tests typically require blood samples to be collected under the so-called 'standard conditions'. This means the following:
Between 7 and 10 in the morning
Fasting for 12 hours before the test, no smoking or coffee allowed
When testing thyroid hormones – fT3, fT4, TSH – if the patient takes any thyroid medication, blood should be drawn before the pill 
In the sitting position, after 10-15 min. of rest, strenuous physical activity before the blood draw must be avoided.
NB! Most lab parameters can be analysed at any time during the day, as long as your doctor considers the possible effects of medication, diet, physical activity, etc. and interprets the results accordingly.
01
Quantitative urine analysis, e.g. protein in 24-hour urine
След ставане от сън пациентът уринира и изхвърля първата за деня урина. С това започва 24-часовият период на събиране. Използва се добре измит съд, в който се събира ЦЯЛОТО количество отделена урина за 24 часа. Този съд в интервалите между доливането на порциите урина се съхранява в хладилник. При събиране с консервант, например 10 мл. 6N HCl за изследване на калций в 24часова урина, той се осигурява от лабораторията и  предварително се поставя в контейнера.

При всяко добавяне на нова порция съдът с урина внимателно се разклаща (без да се образува пяна). На следващата сутрин първата сутрешна порция се добавя към общото количество. Урината се измерва точно, количеството се записва и в лабораторията се донасят около 10 мл. През деня на изследването пациентът не пие повече от обичайното количество течности и не пропуска нито една порция урина.
02
24-hour urine collection for testing catecholamines, metanephrines, serotonin and 5-HIAA
At least two days before the blood draw and/or the start of urine collection, you should avoid eating any of the following: bananas, tomatoes, aubergines (eggplants), watermelons, pineapples, grapes, plums, raisins, avocados, kiwis, walnuts, oranges, coffee, tea, chocolate, cacao, red wine, vanilla, red peppers. Some medications may need to be temporarily stopped. Consult your treating physician and discuss whether it is necessary to stop some of the medicines you are taking should be stopped before the test.
You can acces your lab test results here: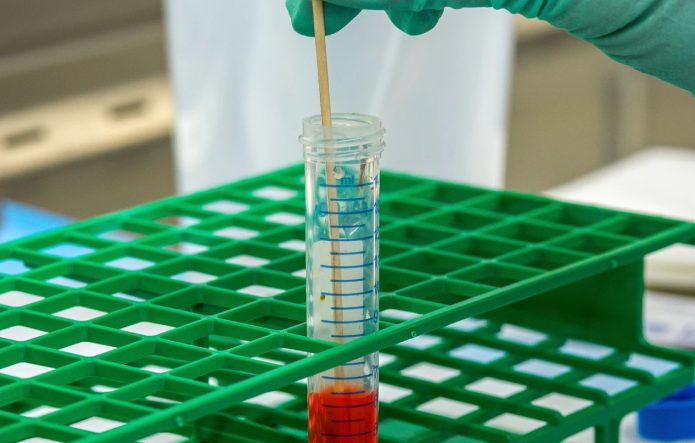 01
How long do test results take
The standard time for results reporting is two hours. Some tests involve additional processes and take longer to complete. Ask the lab technician who does your sample collection when the results for your tests will be reported.
02
Checking your lab results online
You can check your test results in your patient profile on the hospital's website. To access your profile, you need a user ID and password, which can be received at the Registration desk.
03
Who can interpret your test results
Your test results can be appropriately interpreted only by your treating physician, as they are familiar with your condition, and the test results will aid them in the diagnosis and monitoring of the effects of treatment applied. Lab test result interpretation and guidance based on it by a third person bears risks of misunderstanding and could even endanger your health.